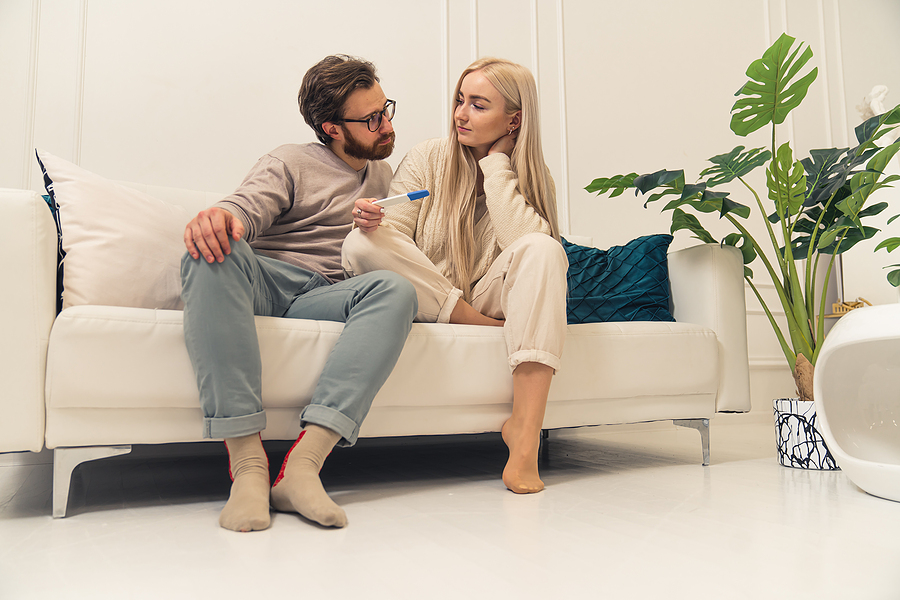 One of the greatest things about being young is living a carefree lifestyle. There's plenty of time when you become an adult to worry about paying bills, working a day job, and all the other responsibilities that come along the way.
Dasha's* life was great. She was happy being around her boyfriend, Cameron*, each day. They spent all of their time together and were just having fun hanging out with friends, laughing, and enjoying being young. One day that all changed.
Admittedly, Dasha hadn't been careful and had been suspicious for weeks that she might be pregnant.
When she took the pregnancy test at home, the results only took a minute, but to her it felt like a lifetime. The pregnancy test was positive.
Dasha felt she had no choice but to end the pregnancy and when she spoke to her boyfriend, Cameron, he agreed. She then began searching for abortion options online.
Dasha's Google search (thanks to Vitae) led her to Care Net of Puget Sound's website where she found out she could get a free ultrasound to confirm pregnancy.
When they arrived for their free ultrasound at Care Net in Tacoma, they were welcomed by a warm and friendly staff member.
There, for the first time, Cameron and Dasha met their child who had a strong beating heart. They discussed their options with the medical staff, and after hearing about all of the resources the clinic provided, they started to gain some confidence that maybe they could do this after all.
Dasha and Cameron enrolled in Care Net's parenting program to meet with mentors and find material support and are anxiously awaiting the arrival of their little one!
*Names and minor details changed to protect privacy
Story provided by Amelia Graham, Care Net of Puget Sound in Tacoma, WA